XIV International Energy Forum "Innovations. Infrastructure. Security" was held in Moscow
December 21, 2022
Photo: Participants of the Business Dialogues/IEF
On December 21, 2022, the XIV International Energy Forum "Innovations. Infrastructure. Security"took place in Moscow President Hotel.
The key topic of the event this year was "Strategy for the development of the Russian energy sector in the context of energy transition and global challenges." More than 700 delegates took part in the Forum, including representatives of the legislative and executive authorities, heads of leading energy companies, as well as foreign partners from Iran, Iraq, Turkey and the United Arab Emirates.
Among the main events of the business program: business breakfast, country business dialogues, plenary session — official opening, strategic sessions, business networking, exhibition expositions.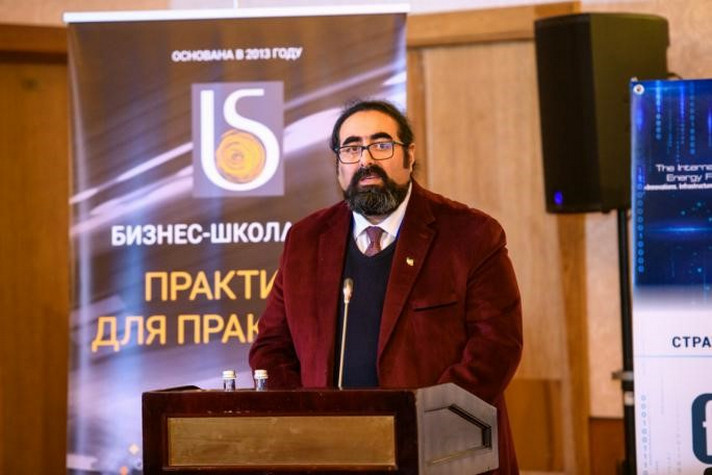 Photo: Mr. Abbas Moslem, Head of the Iranians Abroad Centrein Russia/IEF
The Plenary session was moderated by Ruslan Edelgeriev, Adviser to the President of the Russian Federation, Special Representative of the President on Climate Issues. Keynote presentations were made by: Sorokin Pavel, First Deputy Minister of Energy of the Russian Federation, Likhachev Alexey, General Director of the State Atomic Energy Corporation Rosatom, Markov Vladimir, Member of the Management Board, Head of Department of PJSC Gazprom and others.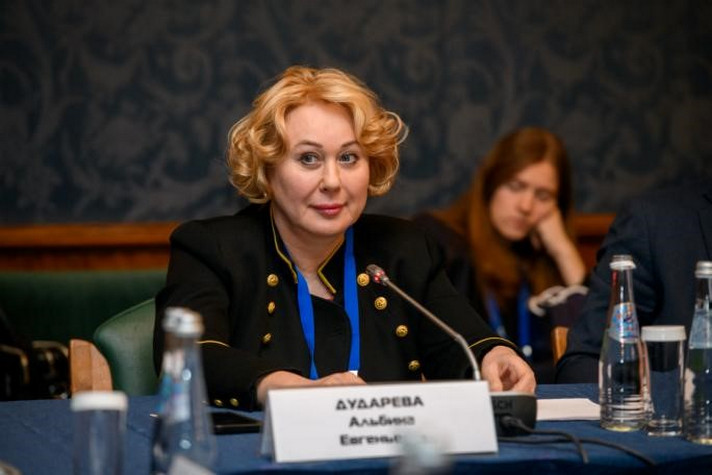 Photo: Albina Dudareva/IEF
The topic of mutually beneficial international cooperation in priority sectors was devoted to a separate block of the event — Business Dialogues. Among the guests: representatives of Turkey, China, India, Iran, UAE. Sergey Korotkov, Director of the UNIDO CIIC, moderated the Business Dialogues.
The session was attended by Vitaly Mankevich, President of the Russian-Asian Union of Industrialists and Entrepreneurs, Mirzai Ghazi Abbas Moslem, Head of the Iranians Abroad Centre in the Russian Federation, Alexei Busev, Executive Director of the Russian-Emirates Business Council, Alexander Kostrov, General Director of the Russian-Turkish Trade Partnership, Orlov Mikhail Petrovich, Chairman of the Russian-Egyptian Business Council.
Following issues were raised to discuss: economic and trade potential for the development of comprehensive international relations; peculiarities of creating joint ventures on the territory of Russia and friendly states; new opportunities for importing goods to Russia; export potential of Russian goods for promotion in the markets of foreign partner countries.
The session "Industrial and environmental safety at energy and fuel and energy facilities" was also held under the guidance of Sergey Korotkov, Director of the UNIDO CIIC. Among the key speakers: Petr Bobylev, Director of the Coal Industry Department of the Ministry of Energy of Russia, Albina Dudareva, First Deputy Chairman of the Commission of the Civic Chamber of the Russian Federation on Ecology and Environmental Protection, Yulia Mikhaleva, Deputy Head of Roskachestvo.
Photo: Sergey Korotkov and Petr Bobylev/IEF
The F+ tech Group acted as a strategic partner of the XIV International Energy Forum. The organizer of the event is ANO Centrefor Business Support and Development "Initiative".