The UNIDO CIIC supports the development of the Unified System "Safe City"
July 29, 2022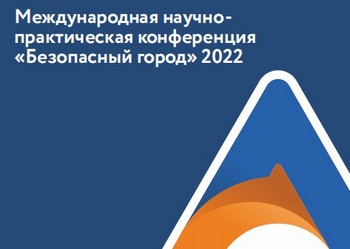 In accordance with the decisions of the Interdepartmental Commission of the Ministry of Emergency Situations of Russia, it implements measures to build and develop the Unified System of Information and Analytical Support for the Safety of the Living Environment and Public Order "Safe City".
Sergey Korotkov, Director of the UNIDO Centre in the Russian Federation, joined the Expert Committee on Environmental Safety of the Safe City system.
The tasks of the system are:
Providing public authorities with a mechanism to support decision-making in the field of social and economic development, urban management and traffic flows, determining growth points for sectors of the economy;
Development and implementation of a set of tools against man-made, natural, biological and social threats, as well as threats to public order.
When building the Unified System "Safe City" in the constituent entities of the Russian Federation, the accumulated practical experience will be actively used in the framework of the safety and comfort of the life of Russian citizens.
On August 19 this year in Kubinka, Moscow Region, the III International Fire and Rescue Congress and the International Scientific and Practical Conference "APK "Safe City": prospects for construction and development" will be held, along with the meeting of the Council of Chief Designers of the Hardware-software "Safe City" system.