Results of the environmental programme "Tire-2018" announced
February 15, 2019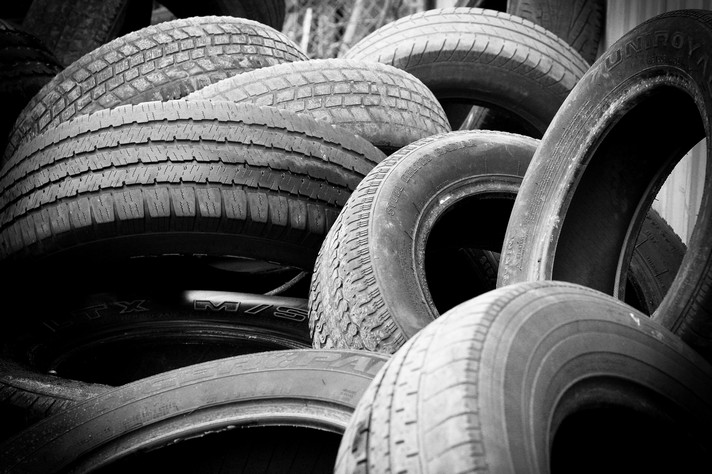 On 13 February 2019, the House of Moscow oblast Government hosted an event dedicated to taking stock of the environmental programme "Tire-2018", as well as an award ceremony for the most active participants of the programme among municipalities and volunteers. Director of the UNIDO Centre in Russia, Sergey Korotkov, was invited to take part in the event as a guest of honor.
Over the past year, the programme has allowed to collect and dispose 7,900 tons of waste tires. This means that every eleventh car owner in the Moscow oblast has contributed to safeguarding the environment of the region by handing over scrap tires for recycling. The programme "Tire" has been in place in the Moscow region since 2013 and is being carried out by the Fund for Rational Environmental Management with the support of the Ministry of Environment and Environmental Management of the Moscow oblast. In 2018, the programme was named the most powerful environmental campaign in Russia by the award "Face of the Nation".
The largest programme for collection of waste tires in the Moscow region continues the work initiated under the UNIDO project "BAT/BEP Centre for Environmentally Safe Disposal of Potentially Hazardous Consumer Products and Industrial Wastes" implemented by the UNIDO Centre in 2010-2015. Using waste tires and waste rubber products as an example, efforts were made to create modern comprehensive waste management systems setting the base for the establishment of an industry dealing with the collection and processing of waste tires and use of recycled rubber-containing products.
The programme "Tire" is aimed at establishing and developing a sustained network of scrap tires collection points in the Moscow region, and expeditiously removing tire dumpsites. Among the main goals of the programme are reducing negative environmental impact from dumping of hazardous waste, recovering and reusing valuable components, building resource efficiency skills and forging a culture of separate collection of hazardous waste.