Promoting digital transformation in legal metrology
July 17, 2021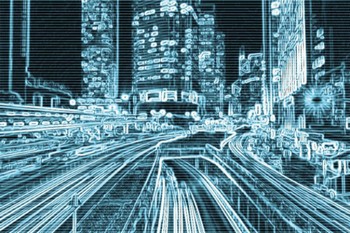 Titled "Digital Transformation in Legal Metrology", the July 2021 OIML Bulletin (Special Edition) of the Organisation Internationale de Métrologie Légale provides further insight into the role of digital technologies in legal metrology.
Legal metrology is the application of legal requirements to measurements and measuring instruments. Digital technologies have many benefits for legal metrology, including to overcome barriers to innovation caused by regulations, better coordinate legal processes, reduce development costs and minimize the time to market of innovative products and services. As metrological activities relate to Quality Infrastructure activities, the digital transformation of metrology requires a holistic approach of all stakeholders working within the Quality Infrastructure of a country or economy.
Digital technologies such as embedded systems, the Internet of Things, cloud computing, blockchain and big data concepts have matured significantly in recent years. They have also facilitated new technology fields and data-driven markets, including Industry 4.0, machine learning and artificial intelligence-based smart services provided by digital platforms.
Download the July 2021 OIML Bulletin here to learn more about digital transformation in legal metrology here.