Antonio Guterres addressed the World Economic Forum in Davos: "If there is one word that characterizes today's world, it is fragility"
January 27, 2021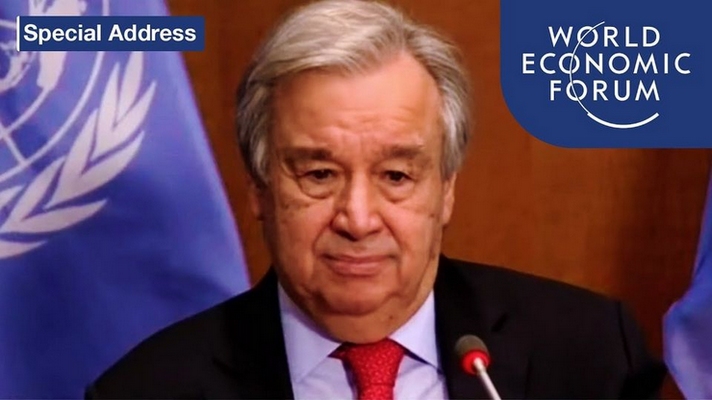 On January 25, the UN Secretary-General addressed the World Economic Forum in Davos, which is taking place online this year.
The WEF Virtual Conference is being held on January 25-29, its participants plan to discuss the transformation of industries, technology development, global cooperation and climate change, including the situation with the pandemic.
Mr. Guterres stated, that the COVID-19 pandemic has led to the worst economic crisis for nearly a century.
"We continue to fear the possibility of a great fracture: the world splitting in two, with the two largest economies on Earth leading two areas with different dominant currencies, trade and financial rules, each with its own Internet, and its own zero‑sum geopolitical and military strategies" — Mr. Guterres said.
One of the main goals for 2021, Mr Guterres called the creation of a global coalition for carbon neutrality meeting the needs to adopt credible plans backed by intermediate goals for transitioning to net zero emissions by 2050.
According to UN estimates, the global economy contracted by 4.3% in 2020, more than two and a half times more than during the 2009 global financial crisis. The UN believes that the expected 4.7% recovery in 2021 will hardly offset the previous year's losses.